Cedarburg Reads
Cedarburg Reads is a community-wide program co-organized with the Friends and the library with the singular goal of helping Cedarburg residents in meeting their neighbors, one conversation at a time. This month-long program happens once a year in the fall.
Designed to bring people together through the reading and discussion of a common book, programs like this one have been implemented throughout the country to create a shared experience of civic unity through the reading of literature.
Related events about the book topic happen in the library and the community throughout the month.
2022 Cedarburg Reads… And Writes!
Join us in the 2022 Cedarburg Reads…and Writes! community read event which will also include the inaugural Cedarburg Reads writing contest!
This Year's Book
"Every Now and Then" by Leslie Kagen: A heartfelt coming-of-age story about three young girls searching for adventure during the summer of 1960. Frankie, Viv, and Biz, eleven-year-old best friends, would forever remember it as the summer that evil paid a visit to their small town and upset their idyllic lives. "Every Now and Then" is a story about ties that bind forever, the timelessness of guilt and grief, and the everlasting hope for redemption.
Lesley Kagen is a speaker, narrator, actress, Milwaukee native, and New York Times bestselling author of ten novels, including her newest and this year's Cedarburg Reads pick, "Every Now and Then." Common themes in her stories, which are often set in the 1950s-60s, include dealing with loss, family, mystery, truth, community, corruption, and childlike perception. Lesley currently resides in Cedarburg.
Cedarburg Reads Writing Contest Deadline
Sunday, Oct. 9
Time: 11:59PM
A judges panel will review original short stories and creative nonfiction/memoir based on the theme of "Hometown Memories." Submissions will be accepted in four age groups: grades 3-5, 4-8, high school, and adult. Submission length for all age groups is 1000 words or less. The contest is open to all Ozaukee County residents.
One entry per person. Cash prizes will be awarded. Deadline to submit your entry is Sunday, October 9, 2022 at 11:59pm. Application and entry form will be available online at cedarburglibrary.org and uploaded entries must be either a PDF or .doc format. Hard copy entry forms and instructions will also be available at the Cedarburg Public Library's Circulation Desk. Questions may be directed to Adult Services Librarian Allison Wray at awray@cedarburglibrary.org or 262-375-7640 ext. 206.
Winners will be announced at the author event on the evening of Tuesday, October 25th at the Cedarburg Public Library.
Cedarburg Reads & Writes Contest Form
Cedarburg Reads BOOK DISCUSSION
Monday, October 17 | 1:00PM | Community Room
Thursday, October 20 | 6:30PM | Community Room
Cedarburg Reads AUTHOR EVENT
Tuesday, October 25 | 6:30PM | Community Room
Author event & writing contest winners announced.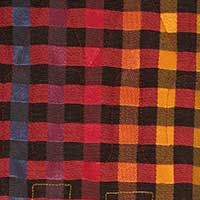 Volunteer with the Friends
Join a lively bunch of folks who love to be part of the library and the Cedarburg community! Experience the results of your time and effort by seeing programs happening and folks checking out new materials.
Find out more!